THE LEADING MANUFACTURER OF FIRE ENGINES IN THE REGION
Design, development and production. We build on many years of cooperation with domestic and foreign partners with the aim of achieving the highest standards.
With a combination of knowledge, modern design, modern software solutions, traditional experience and persistence, we started our story in 2016.
The production of fire engines became a reality, after the training of professional staff, employees and the implementation of knowledge and modern technologies.
Our cooperation begins with the definition of the client's requirements and technical specifications prescribed by DIN norms and standards, when creating the project and project documentation.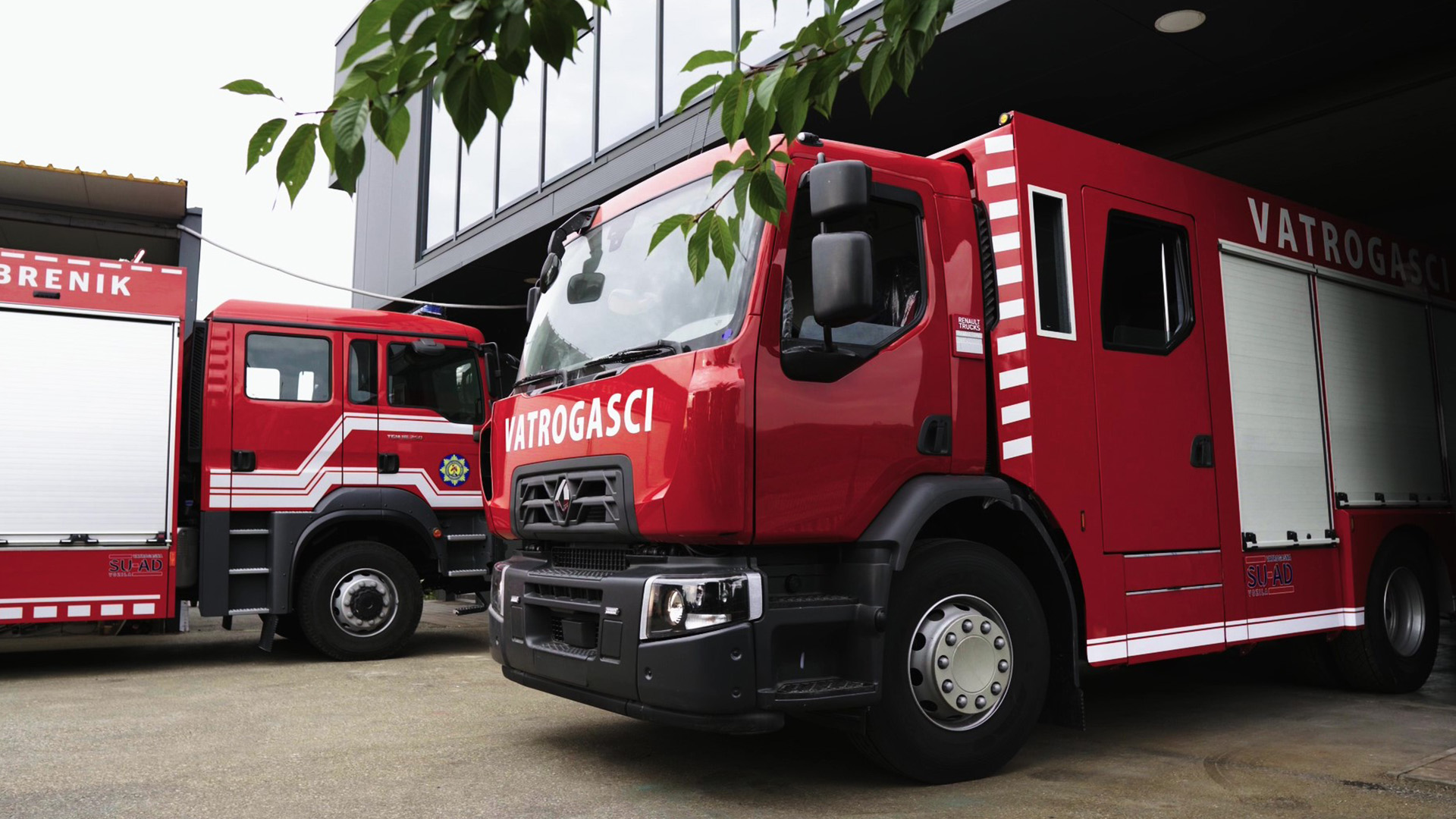 The dimensions of the fire engine are defined by norms and standards, but at the request of the client, we adjust the height and length of the fire engine, as well as the installation schedule of the equipment inside the vehicle, to the specific requirements and needs of client.
In addition to the production of brand new vehicles, we also modify and upgrade existing ones, as well as restore outdated vehicles.
In our manufacturing facility, we offer six different models of fire engines with complete technical documentation and the necessary certificates on six different chassis. Our engineering team is busy developing an airport fire engine with an ARRF cab on a titanium chassis.
What distinguishes us from others is the desire and motivation for development. We are successfully working on improving the foreign professional team, who have had technical education in EU countries since 2016, and are trained for new technological trends in the automotive industry.
Mission
By investing in the knowledge and skills of our professionals, we focus and prioritize quality and reliability towards our clients.
Vision
To become a synonym for quality and innovation in the metal and auto industry on a global level. 
The US Embassy in Sarajevo, in cooperation with USAID, organized a ceremony at the US Embassy for the 25th anniversary of cooperat...
This year, the Ministry of Economy of the Republic of Turkey organized a ceremony called "Leader of Business of the Republic of Tu...
At the beginning of 2023, a continuation of last year's Expo Dubai took place, where 95% of the world's countries participated.In ...
Contact us by e-mail, phone or via the contact form on our website and we will be happy to answer all your questions and provide you with more detailed information about what interests you.