The primary task is quick reaction and extinguishing of fires with water and foam, as well as extinguishing fires with powder on electric cars. A fire truck with a crew of 1+2, a water capacity of 3,000 l, and a centrifugal fire pump of 2,000 l/m driven by the vehicle engine with devices for quick intervention. The fire load is evenly distributed and very accessible to use, placed on stable and retractable walls.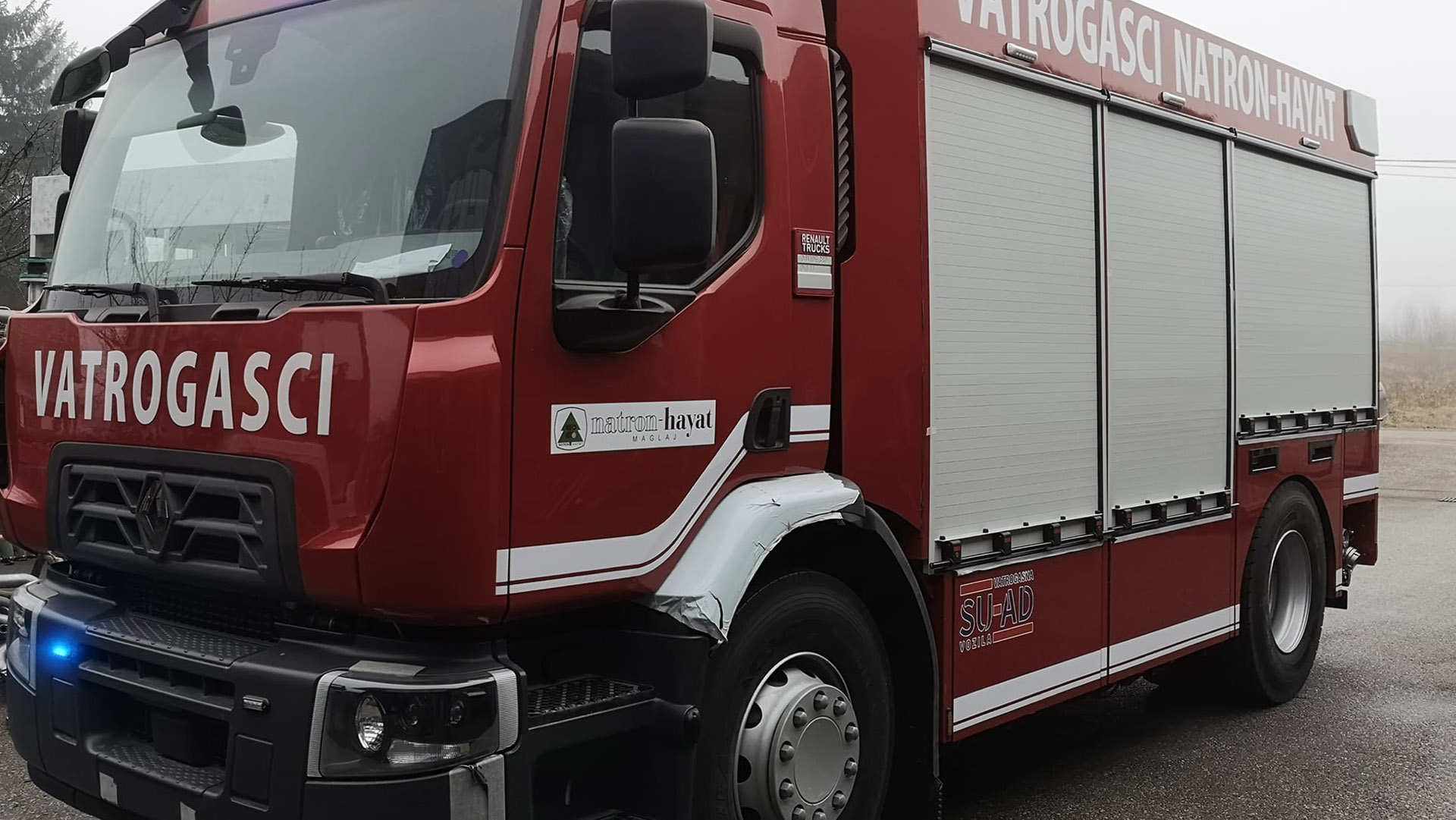 Control panel
The vehicle has all the advantages specific to the SU-AD d.o.o. company, from the safety cabin to the pump and technology management system, the easy-to-use control operating system, and the powder technology management system.
Upgrade
A very intelligent and modern modifiable superstructure welded in its entirety from high-quality aluminum profiles EN AW 7020 for highly loaded structural applications,
provides multifunctional possibility of use on various undercarriage chassis in urban and industrial environments as well as in undeveloped or impassable regions.
DIN – 14530-21
Chassis – RENAULT TRUCKS D 18 4X2 E6
Engine power – 285 kW (370 PS)
Wheelbase – 3,900 mm
Dimensions – L × W × H: 7,000 × 2,500 × 3,300 mm
Permitted total weight – 18,000 kg
Cabin crew – Standard cabin 1+2
Special Features
Pump control system via display
Internal extinguishing agent tank for best possible axle load distribution, maximum side storage space and economical design
LED Vision lighting concept
Isolation devices 4 pieces
Hydraulic rescue tools
Combined pump 2000 liters/min according to EN 1028
Fast surge winch Ø 25 diameter, 60 meter hose length at 40 bar
Medium windlass Ø 32 diameter, 50 meter hose length at 10 bar
Water monitor 1800 liters/min
Overlapping light pole lighting 360 degrees
500 kg of powder, with a control system, driven by a winch of 30 meters
Contact us by e-mail, phone or via the contact form on our website and we will be happy to answer all your questions and provide you with more detailed information about what interests you.