Command vehicle - Pick Up

Firma SU-AD d.o.o Živinice nudi konstruktivna rješenja, milimetarski tačne proračune za remont na vatrogasnim vozilima, demontažu i montažu novih djelova i opreme, inovativna rješenja i prepravke na vatrogasnim vozilima, konstrukciju izrade rezervara za vodu. Usluge servisiranja pumpi, svjetlosnog stuba rasvjete, monitora za vodu, navalnog vitla itd. Zadovoljstvo i feedback klijenata je najbolji odgovor da smo kvalitetom ispunili tražene zahtjeve.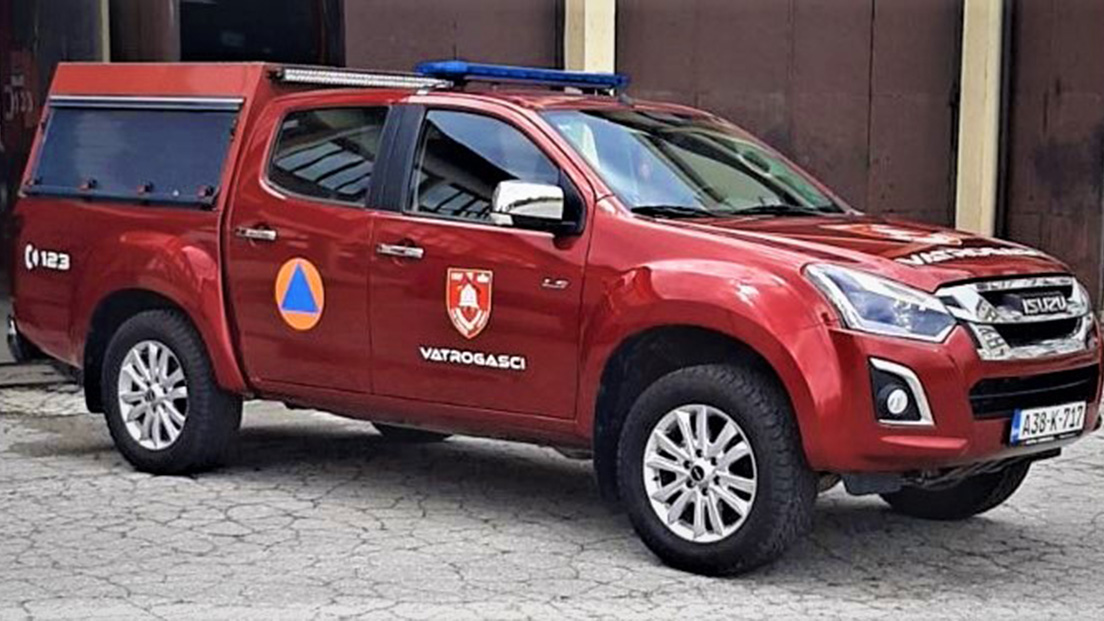 Chassis: Isuzu D-max 4×4
Vehicle dimensions: 5295x1820x1850 mm
Construction: Closed construction of aluminum tubes, coated with aluminum sheet.
Blinds: Anthracite 3 pieces with internal LED lighting, equipped with a lock with a key
Water tank with a capacity of 300 liters
Water pump: 38 l/min at 100 bar
Extinguishing winch: pipe diameter 10 mm, 50 meters long high pressure with extension for creating foam with an electric coil
Equipment: VA CO2 5 kg 4 pieces, VA 6 kg powder 2 pieces, hydrant extension, hydrant
key, first aid kit, and other small tools.
Control: From the rear control panel 
Contact us by e-mail, phone or via the contact form on our website and we will be happy to answer all your questions and provide you with more detailed information about what interests you.