The US Embassy in Sarajevo, in cooperation with USAID, organized a ceremony at the US Embassy for the 25th anniversary of cooperation with Bosnia and Herzegovina. On that occasion, the founder of the company SU-AD, Suad Bešlić, was awarded the "Hero of the Nation" award by Ambassador Eric Nelson.
This kind of recognition by the world's biggest power gave the wind behind us to continue writing our common story.
Suad Bešlić was born in Kalesija. After the war, he was educated in Germany, and after the Suad Bešlić returned from Germany to his country of Bosnia and Herzegovina (BiH) to start a local company that manufactures fire trucks for export to Germany and other world markets. With his return, he restored hope to young people in the town of Živinice.
"We produce sophisticated fire trucks according to the customer's wishes and we are one of four such companies in the world," said Suad when awarding the award.
For nine years, he worked in a precision mechanics company on CNC operators where he was injured.
"And that was my turning point in my life. I went to study for three years. I gave all the invested money that I saved for school and finished," recalls Suad.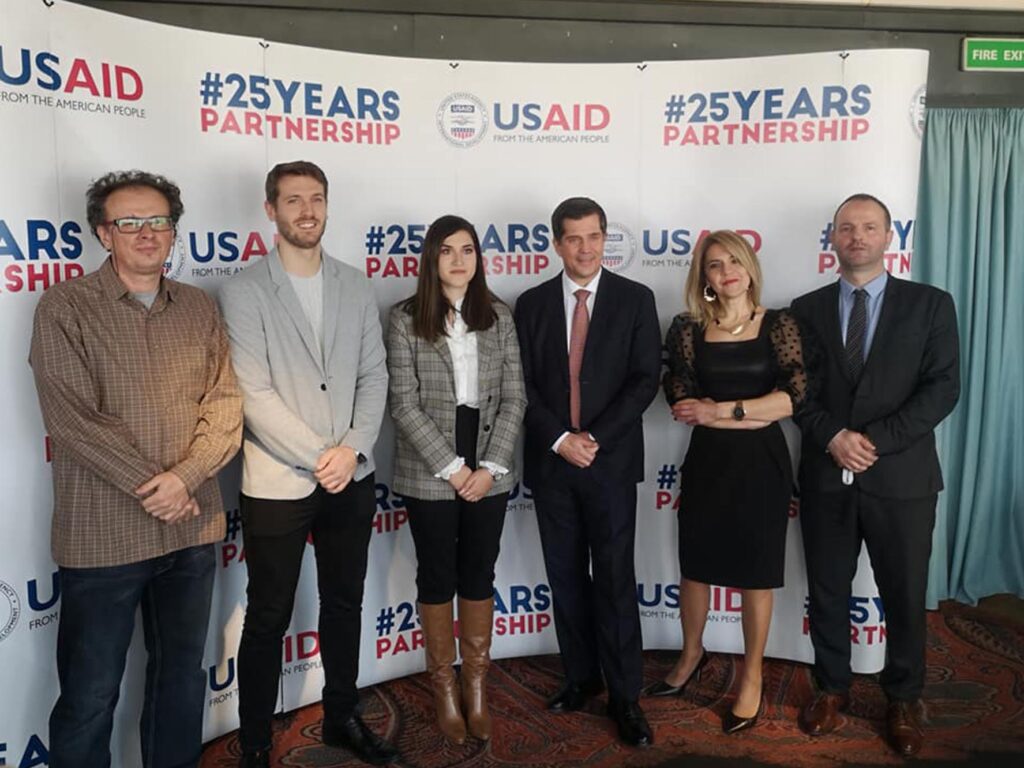 After completing his studies, Suad got the opportunity to intern at the Lentner company. Lentner products are specialized structures for firefighting vehicles that are installed in MAN, Mercedes, Unimark, Scania, Volvo and many other trucks.
They are known for the best use of space, the highest quality fire extinguishing pumps, and the modification of all chassis with electrical and radio equipment. Very quickly, Suad became recognizable as a constructor who introduced numerous innovations and suggestions for improvement.
"The turning point for me was the tears of the mother I met in Kalesija," recalls Bešlić.
While looking for workers in Bosnia for his employer in Germany, he met the mother of one of those young men who was supposed to go to Germany for training.
"If my child goes, will his wife and my grandchildren go too?" she asked.
The thought that in her eyes he was separating a family from his homeland haunted him all the way to Munich, where he lived at the time.
After this event, in 2015, he opened a company in the town of Živinice and employed 25 local workers. The employees, whose average age is 21 years, go through regular training, both internally in the company in Bosnia and Herzegovina and in Germany, and the company maintains work standards with competitive wages that are paid on time, free weekends and 40-hour work weeks.
Suad spreads his story further. The success story of SU-AD d.o.o. it goes much further than Živinice and Bosnia and Herzegovina, and is an example to other foreign investors as well as citizens of Bosnia and Herzegovina in the diaspora.